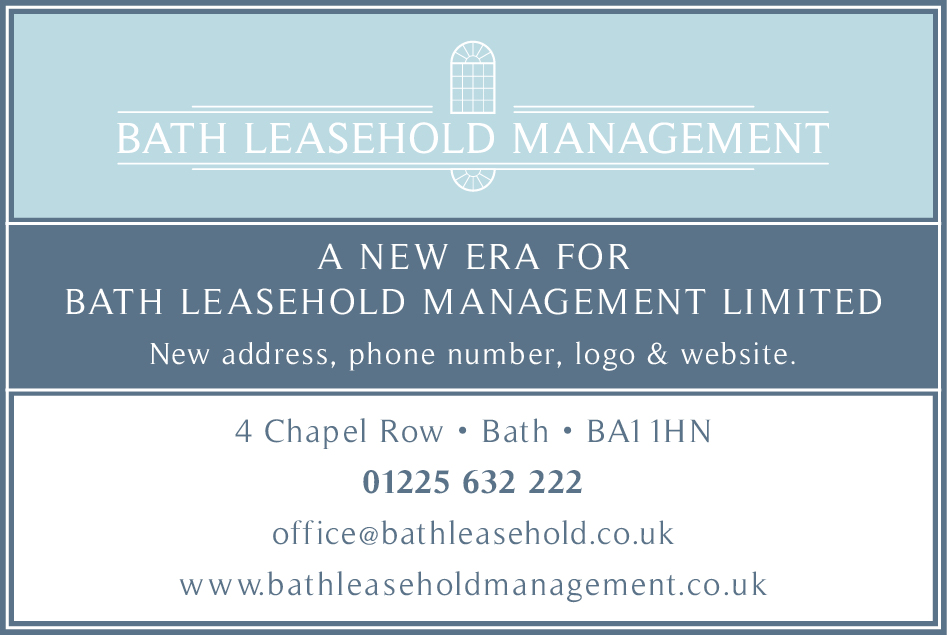 It is hard to believe that after trading for less than two years, Bath Leasehold Management Limited has already established itself as one of the premium property agents in the South West. The growth of the business is testament to the vision and values instilled in the company by founder and Managing Director Sarah Dedakis from the outset; the time-honoured notions of honesty, transparency and decency have been instrumental in attracting a loyal client base disillusioned with the complacent approach still so characteristic of the industry.
Since we started trading, all our energies have been focussed on attracting clients and servicing their immediate requirements, many of which were of an urgent nature. Throughout this roller-coaster period, we became increasingly aware of the value clients placed on regular and friendly communication, even when presented with unexpected maintenance costs or other liabilities. Slowly but surely, a sense of trust developed between all parties as our fundamental business philosophy was vindicated.
And so we reach another milestone that coincides with the nation's emergence from the lockdowns, which have cast a shadow over us all. We have moved to larger premises albeit in the same block, changed our office phone number and rebranded the visual identity of the company; we love our new logo, and we hope that you find the new website informative and easy to use. We are particularly proud of the Case Studies as they are based upon independent conversations between our clients and our marketing agency without any interference from ourselves.
Looking ahead, all of these enhancements to our commercial infrastructure will enable us to improve our services still further and provide even more support to our clients and their tenants. We would like to formally thank everyone that has helped us get this far and to reaffirm our ambition to be recognised as the best block management company in the region.
In all sincerity
Sarah Dedakis
Managing Director